Tracking the Evolution of Build-to-Rent
Just a few years ago Build-to-Rent (BTR) was an unfamiliar term and certainly not a real estate asset class. Recently it has been used as an umbrella term including horizontal multifamily, townhome or duplex rental communities, and consolidated or scattered single family rentals (SFR). Horizontal multifamily and some townhome varieties are built on a single tax parcel, just like traditional multifamily assets, while SFR is comprised of individually plotted parcels like traditional for sale home building. The commonality between all three variations of BTR assets is they are purpose-built for rent.
For this column, we are focusing on the term Build-to-Rent, specifically horizontal multifamily. It's what we do very well.
Municipalities initially struggled to understand, and therefore entitle, BTR communities because these communities are developed and managed like multifamily but look like residential. The learning curve was steep, and the municipal "paperwork" was slow to catch up to the increasing demand for the housing type.
Furthermore, adding rentals to traditional for-sale residential neighborhoods was met with NIMBYism. Renters have long been stigmatized as transitory or low-income neighbors. Developers became educators explaining that America is becoming a Renter Nation, reminding towns and neighbors that we were all renters once, have children who rent, and that non-home owners deserve homes they can be proud of too.
America is faced with a housing shortage. And it is significant. The US needs to build over two million homes per year for a decade to make up the shortfall, according to the National Association of Realtors. In addition to supply issues, affordability is a problem as interest rates continue to rise.
• 65% of Americans under the age of 35 rent
• 35% of all Americans rent
• 43% of Millennials have saved less than $3000 for a downpayment
Renting has become a lifestyle choice, driven by Millennials and Gen Zers on one end and Baby Boomers on the other. With the younger cohort, the thought of carrying a 30-year mortgage and being tethered to a home is in direct contrast with the freedom on which they thrive. At the other end of the spectrum, Baby Boomers have owned homes and are now at a stage of life where they have no interest in doing maintenance or paying for a roof or HVAC repair. It is time to enjoy life and renting provides them with financial predictability and an environment where they can be free to travel.
Christopher Todd Communities was an early innovator in this space and creating Class A luxury Build-To-Rent communities, truly are a hybrid of traditional multifamily and home ownership. Comprised of one- and two-bedroom single-story smart homes, our communities feature resort-inspired amenities that foster opportunities to meet fellow neighbors and create a true sense of community. While we are family and children friendly, our unit mix of 1 and 2 bedrooms means small household sizes and fewer school aged children, easing the burden on local schools and reducing traffic impact. For many of our residents, pets are their "children", and these "fur babies" enjoy doggy doors leading to their private backyards, and other dedicated areas for them and their pet parents to enjoy socializing.
While our early success has been in the BTR epicenter of Phoenix, we know this community concept and lifestyle are here to stay and we are working with development partners across the country to deliver our award-winning brand to new markets. We are investing our resources in planning our future strategic moves in areas with strong in-migration and positive economic outlooks. We are evaluating product offerings and catering to market demands that ensure our brand remains innovative, always delivering A New Way To Live®.
Many companies entered the BTR market in the last couple of years. While we see a long runway for BTR, the shorter-term economic challenges could prove problematic for those whose interest rates will negatively impact the success of their projects. We do expect to see some fall out, especially in landholdings and potentially companies whose debt structure is squeezing them too tightly, forcing them to seek an early exit. Our company is well positioned to capitalize on these opportunities and others.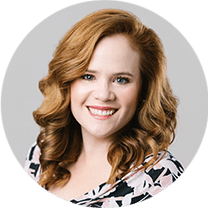 Written By:
Rachael Kish, Director of Strategic Initiatives