Sizzling Summer Grilling Recipes
Put Your Grill To Use
Summer is the perfect season to fire up the grill and enjoy some smokey and savory barbeque recipes. Why turn on your oven when you can invite some friends over and cook outdoors in your Christopher Todd backyard. Or take advantage of the BBQ grills next to the pool! We purposely create our communities with the outdoors in mind, both in the community and in your private backyard.
We've put together some tantalizing grilling recipes that are sure to become a new staple in your home.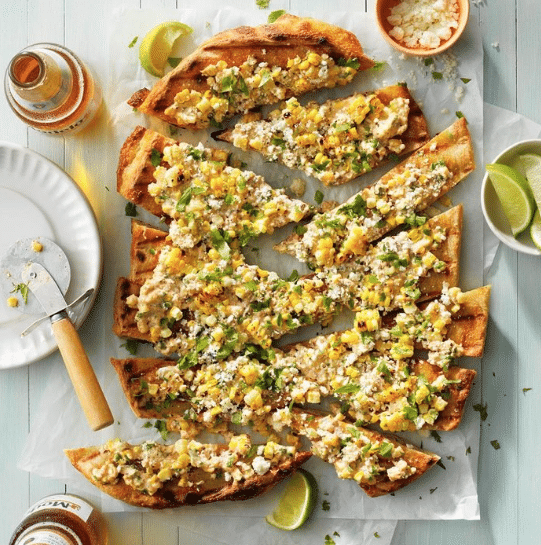 Grilled Elote Flatbread (courtesy of tasteofhome.com)
Ingredients:
2 medium ears sweet corn, husked
3 tablespoons olive oil, divided
1 pound fresh or frozen pizza dough, thawed
1/2 cup mayonnaise
1/3 cup crumbled Cotija cheese, divided
1/3 cup chopped fresh cilantro, divided
1 tablespoon lime juice
1/2 teaspoon chili powder
1/8 teaspoon pepper
Directions:
1. Brush corn with 1 tablespoon oil. Grill corn, covered, over medium heat until lightly browned and tender, 10-12 minutes, turning occasionally. Cool slightly. Cut corn from cobs; transfer to a large bowl.
2. On a lightly floured surface, roll or press dough into a 15×10 inch oval (about 1/4" thick); place on a greased sheet of foil. Brush top with 1 tablespoon oil.
3. Carefully invert crust onto grill rack, removing foil. Brush top with remaining 1 tablespoon oil. Grill, covered, over medium heat until golden brown, 2-3 minutes on each side. Remove from grill; cool slightly.
4. Add mayonnaise, 3 tablespoons cheese, 3 tablespoons cilantro, lime juice, chili powder and pepper to corn; stir to combine. Spread over warm crust. Sprinkle with remaining cheese and cilantro.
Steak Sandwich Kabobs (courtesy of tasteofhome.com)
Ingredients:
1 pound beef top sirloin steak, cut into 1-inch cubes
1 teaspoon steak seasoning
1 medium sweet red pepper, cut into 1-inch chunks
6 ounces focaccia bread, cut into 1-inch cubes
1 medium onion, cut into 1-inch chunks
1 tablespoon olive oil
3 slices provolone cheese, cut into strips
2 cups deli coleslaw
1/2 cup chopped walnuts
Directions:
1. Sprinkle beef with steak seasoning. Alternately thread the beef, red pepper, bread cubes, and onion onto 4 metal or soaked wooden skewers; brush with oil.
2. Grill, covered, over medium heat for 8-10 minutes or until meat reaches desired doneness, turning occasionally. For medium-rare, a thermometer should read 135 degrees, medium 140 degrees, and medium-well 145 degrees. Top with cheese; grill 1-2 minutes longer or until cheese is melted.
3. In a small bowl, combine coleslaw and walnuts. Serve with kabobs.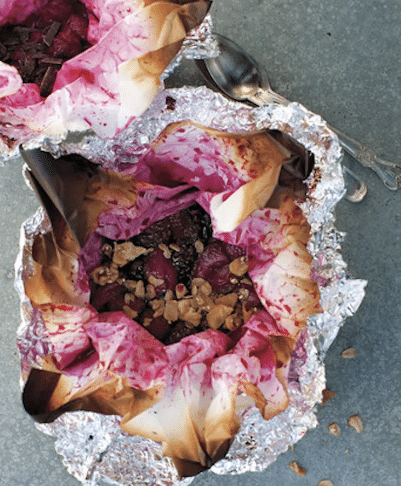 Grilled Berry Crisp Foil Packets (courtesy marthastewart.com)
Ingredients:
¾ cup fresh berries
¼ teaspoon raw sugar
Granola
Directions:
1. Cut one 12-by-16-inch rectangle each of foil and parchment. Arrange berries in the center of parchment and sprinkle with sugar. Crumble up in foil and cook, covered, on grill grates or coals, 5 to 7 minutes, until berries begin to burst. Top with granola.
2. Optional: serve with grated dark chocolate or coconut flakes on top.
Follow us on Facebook and Instagram to see what life is like at Christopher Todd Communities.