How Important Is Branding?
Has Branding Lost Its Importance Due To Social Media? Or How Important Is Branding?
With millions of dollars of transactions generated on social media platforms, some may argue that you don't need a brand to sell something. And that may be partially true – to sell something, one time, that is considered a spontaneous purchase.
However, for products that are considered one of the life's essential purchasing decisions, this strategy does not work. For example, if you are a homebuilder, auto manufacturer, or luxury brand – the brand and the relationship with a prospective buyer comes first.
Years ago, a brand was thought of as a company's particular design or symbol used to advertise its products and services. But branding is not just about the aesthetic component: visual identity. Brands develop patterns of meaning, fondness, and reassurance in people's minds. All of the components from visuals to social responsibility, customer service, reputation, and so much more, work together to take customers through the purchasing cycle. It is an ongoing process and, if done right and with consistency, can not only build a company's value but help mitigate some risks or setbacks for a brand. For example, a trustworthy brand that happens to experience some one-off negative reviews will typically not be affected. Even brands who did experience serious setbacks were able to rebound from their war chest of goodwill relatively quickly. Think of Peloton, Southwest Airlines, and even Coca-Cola. All rebounded and continued to build the brand and the company because they invested in the brand and the relationship with their customers.
Another benefit of a strong brand is it improves employee pride and satisfaction. Employees will be more satisfied with their job, have a higher degree of pride in their work, and be more loyal to the company. In this highly competitive marketplace, a solid brand will help attract better talent.
At Christopher Todd Communities building the first brand in the Built-To-Rent marketplace was essential as the disruptor in the category. The brand became recognized as delivering the most innovative community lifestyle. At its core was the promise to bring A New Way To Live® to its residents. To do this required a consistent mix of different competencies, touch points, and activities with flawless implementation. A brand playbook was developed and executed with over 600 touch points. From the sense of entry to something as simple as how a resident is greeted, the brand influences the journey. And as Christopher Todd expands across the country opening more communities, the brand has recognition, provides a reason to believe, and built-in trust that results in quicker leasing decisions. A great brand will have no trouble influencing purchasing decisions and creating "bragging rights" for its supporters. In fact, one of the more desired marketing strategies of the last five years has been the use of influencers. When a brand does its job customers are happy to be influencers, which is certainly the case at Christopher Todd.
At Christopher Todd we are diligent about always making sure the brand evolves with the changing market and customer needs. Our brand, highly researched, brings a new level of credibility and personality by connecting powerfully with people on a personal and holistic level. This is our fuel for our continued success by providing innovative rental solutions to the multifamily market.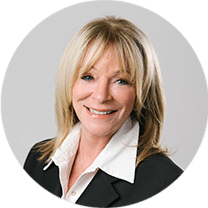 Written By:
Carrie Martz, Chief Branding Officer