The Perfect Recipes for Grilling in Cold Weather
Most of us don't think of the winter as grilling season. But when you have a private backyard at Christopher Todd Communities, any season is perfect for a cookout. Hosting a winter BBQ party or just grilling out for yourself is a great way to give yourself a small taste of summer while getting some fresh air.
But instead of just throwing burgers and hot dogs on the grill—like you might at a summer cookout—we recommend switching things up with some of these simple winter-related recipes that'll fill your belly and satisfy your tastebuds.
Bacon-Wrapped Maple-Glazed Carrots
Start your winter BBQ party off with a bang by grilling up some bacon-wrapped carrots. Even if guests don't like vegetables, this sweet and savory side dish is sure to be a hit. Better yet, the recipe is essentially three basic ingredients. Simply wrap your uncooked carrots in bacon, drizzle on some maple syrup, and toss them on the grill. Using a pellet smoker or charcoal grill will give the carrots that sought-after smoky flavor, but this dish is just as good with a gas grill.
Sweet Potato and Chicken Kebabs
Sweet potatoes are a staple at Thanksgiving dinner, but you don't have to wait until turkey day to enjoy this winter vegetable. Grilling these kebabs only takes a few minutes, but be sure to parboil your sweet potatoes prior to tossing them on the skewers. Whip up a glaze made of honey, olive oil, apple cider vinegar, crushed red pepper, and chili powder for an added spicy-sweet kick to the dish.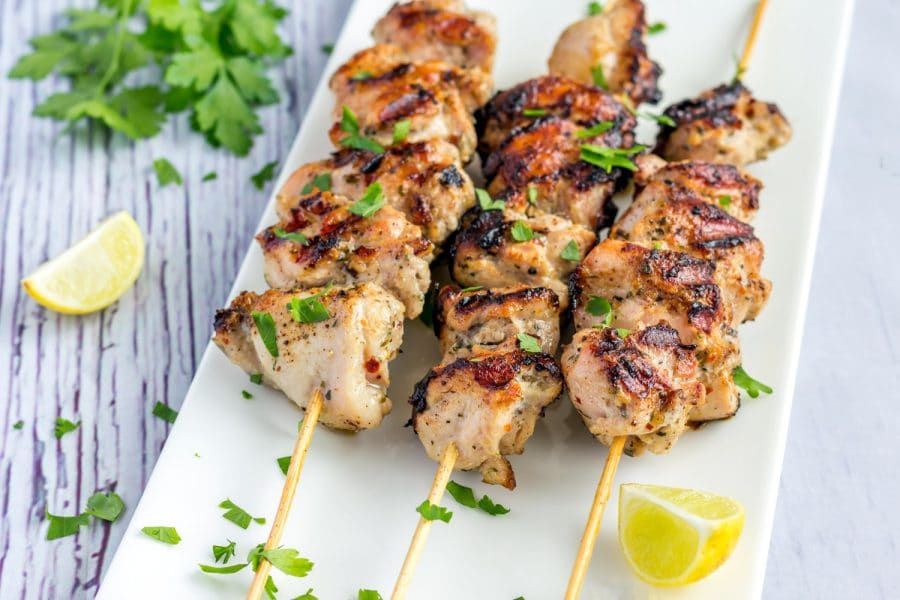 Grilled Chicken Nachos
Another one of our favorite (though a bit non-traditional) winter cookout ideas is making chicken nachos on your grill. Pile tortilla chips with shredded cheese, grilled chicken, beans, or other toppings, and keep the pan on the grill for about 10 minutes. Complete your dish with some guacamole, sour cream, and salsa. Grilled chicken nachos are a great side dish any time this winter, but consider making it for your Superbowl party in February!
Grilled Ribeye with Apple-Radish Vinaigrette
A cookout wouldn't be complete without some sizzling steaks. A ribeye on its own is enough to make any meat-lover happy, but you can elevate your winter BBQ by brushing the cooked steaks with a vinaigrette made of champagne vinegar, minced radish, and minced apple. The apple-radish vinaigrette gives your ribeyes an elevated flavor that's perfect for wintertime.
Grill-Baked Potatoes
You'll never want to cook russet potatoes in your oven again once you've made them on your grill. For the ultimate side for your grilled ribeyes, cut small slices into your potatoes, leaving about a half-inch of the skin attached to the bottom. Wrap each potato on tinfoil and place them on a cooking pan over indirect heat. Grill the potatoes for about 45 minutes and serve them with a side of butter and sour cream.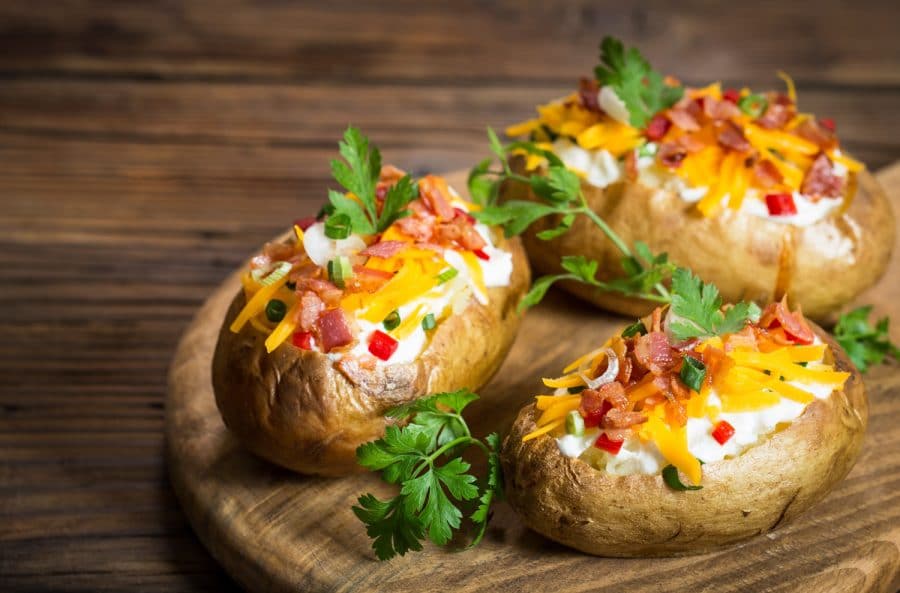 Personal Pizzas
Everyone loves a slice of pizza regardless of the temperature outside. But instead of tossing a frozen pizza in the oven, fire up your grill and put miniature pizzas on your winter barbecue menu! Pizzas made on the grill have a unique flavor that you can't replicate in your oven. Plus, everyone can choose their favorite toppings, so you won't be left with any untouched main courses or side dishes. You can buy ready-made pizza dough at the grocery store or easily hand-toss your own, just like a real pizza parlor.
Make Your Winter BBQ at Christopher Todd Communities
With private backyards at each rental home, residents at Christopher Todd Communities have the perfect setup for grilling in cold weather or the middle of the summer! Find your home today to start experiencing the Christopher Todd difference for yourself.