Why Renters Prefer Gated Communities
Just a few decades ago, gated communities were reserved for ultra-wealthy homeowners. Thankfully, that's not the case anymore! At Christopher Todd Communities, our renters enjoy the benefits of living in a gated neighborhood 24/7. This post will cover a few of the reasons renters love living in a gated community and how you can start your new life inside one.
Safety
Many renters would agree that the primary reason they love living in a gated community is the added safety it provides. Because the entrance only opens with a keyfob, residents can trust that the only people on their streets are other neighbors or verified guests. Plus, all of our homes at Christopher Todd Communities come equipped with a security system for added peace of mind.
Privacy
Extra privacy awaits for all residents inside a gated community. This is obviously more of a concern for celebrities or politicians who live in the public eye and are concerned about the paparazzi. But this same privacy is afforded to the everyday folks who live inside a gated rental home community.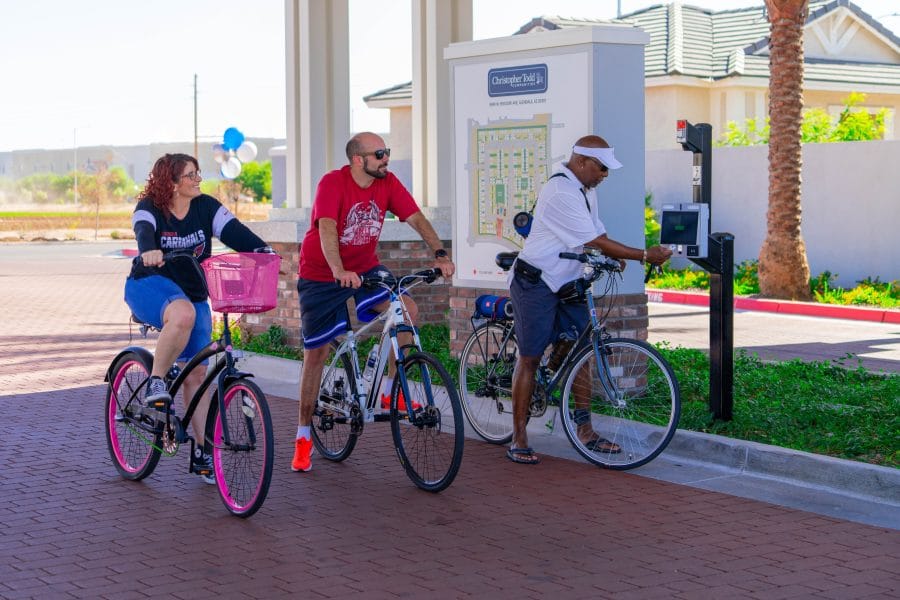 No Solicitors
How annoying is it when you get a solicitor at your door asking for donations or hawking a product you don't want? That's a thing of the past when you live in a gated community! At Christopher Todd Communities, the only solicitors you'll need to worry about would be Girl Scouts coming by to sell their delicious cookies.
Reduced Traffic
You might not realize how noisy and bothersome cars are until you live in a gated community. As a renter in a gated community, there's hardly any traffic driving down your street because the only other people inside are residents or guests. You'll soon get used to the peace and quiet inside our neighborhoods.
Greener Living
With very little traffic, well-manicured lawns, and plenty of outdoor green spaces, Christopher Todd Communities provides a greener lifestyle for all of our residents. Rest easy knowing that you can get a nice breath of fresh air just by stepping outside of your doorstep.
Sense of Community
Gated rental neighborhoods afford a sense of community among all residents. Renters at Christopher Todd Communities enjoy neighborhood cookouts in their private backyards, pool parties at the community pools, dog walks on quiet with other pet owners, group workout sessions in the fitness centers, and much more. Simply put, when you live in a gated community, you're always among friends.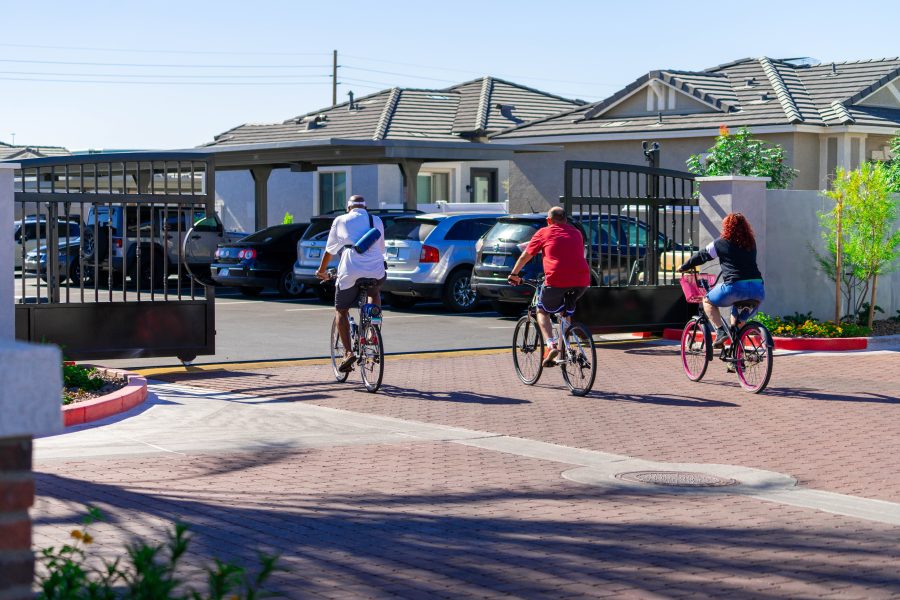 Christopher Todd Communities Has It All
To experience all of the benefits of a gated neighborhood, be sure to choose Christopher Todd Communities. From the picture-perfect lifestyle with all of your neighbors to the private backyards and manicured lawn at your home, we strive to provide it all. Schedule a tour today to see why Christopher Todd Communities is A New Way to Live®.