How to Practice Gratitude This November
Because Thanksgiving and the holiday season are both right around the corner, November is the time of year many of us pause and think about all of the things we're grateful for in our lives. This is an excellent practice. Studies show that routinely showing gratitude in some way helps with our overall physical and mental health.
The good news is that there are plenty of ways for us to show our gratitude—and not just in November. Keep reading to learn a few of the top ways to count your blessings.
Keep a Gratitude Journal
The top way to count your blessings is to write them down in a gratitude journal. Journaling makes it easy to remember all the things you're grateful for. Plus, you can re-read your gratitude journal to boost your spirits anytime you're feeling blue.
Give Thanks for the Small Moments
Many of us tend to overlook the small things in our lives because we're too focused on the big picture. But to truly show gratitude, be sure to include every little moment when you're journaling. Even if you're just grateful for seeing a beautiful sunset, jot it down for safekeeping.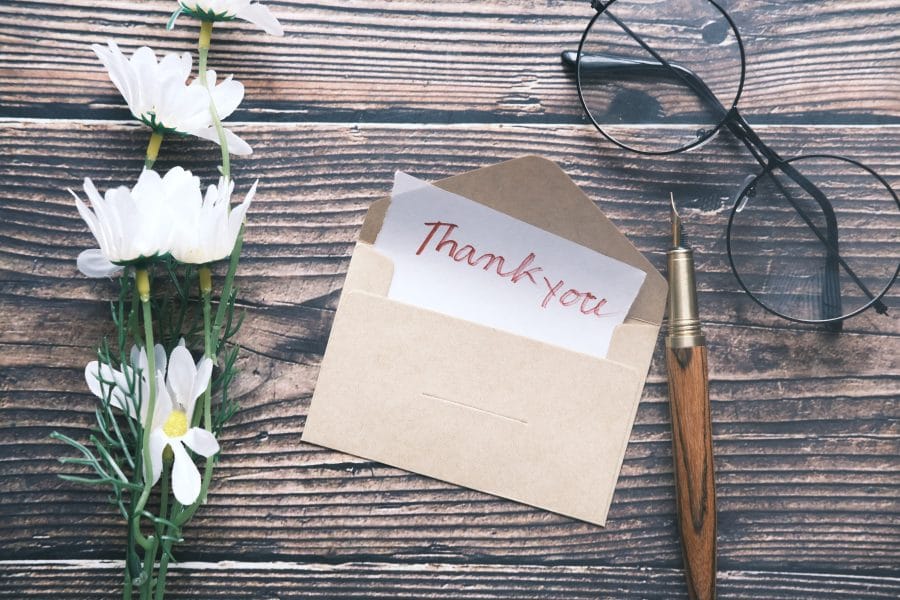 Don't Forget to Laugh
Of course things can always go wrong, especially during the hustle and bustle of Thanksgiving. When a casserole gets burnt or a small incident occurs, try to shrug it off and laugh about it. After all, they say laughter is the best medicine. Having optimism when something goes awry can also put other friends and family members in a better mood.
Volunteer or Donate to a Food bank
This is an especially rough season for anyone experiencing hunger. You can have a positive impact on the community by donating your time or canned goods to a local food bank. Giving back to the less fortunate helps them just as much as it helps you. You'll feel much better emotionally after you help others.
Remember the Bad
It may seem counterintuitive, but remembering your down days can help make the good ones feel even better. Try to think of a few tough times you've gone through the next time you practice meditation. It might not be easy, but you'll come out feeling better than ever.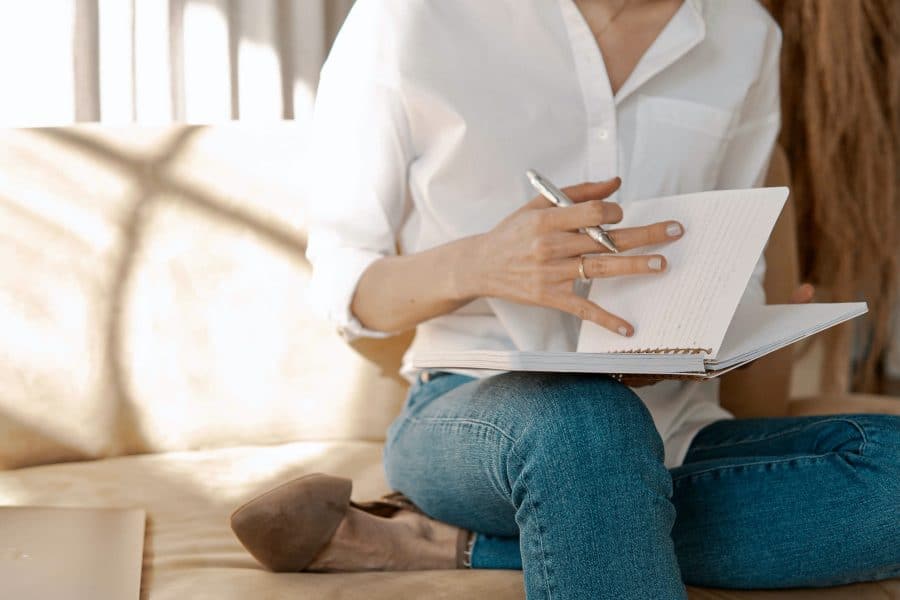 Write a Letter to a Friend
Chances are, it's been a while since you sat down and wrote an actual letter. Sending an email or text message is a much easier way to communicate, so letters have nearly gone the way of Blockbuster. But when you have the time, write a letter to a friend or family member and tell them how you feel. Receiving a written letter has much more impact than an email, text, or phone call. You'll feel better writing the letter, and your friend will feel better upon opening it. It's a win-win and a key component of strengthening relationships.
Show Your Love
Writing a letter is one way to show your appreciation to a friend or family member, but you can do it in so many other ways too. Everything from giving a hug to sending flowers will show someone that you truly care about them. Be sure to give out plenty of hugs before you sit down for Thanksgiving dinner; the people in your life will be grateful for the kind gesture.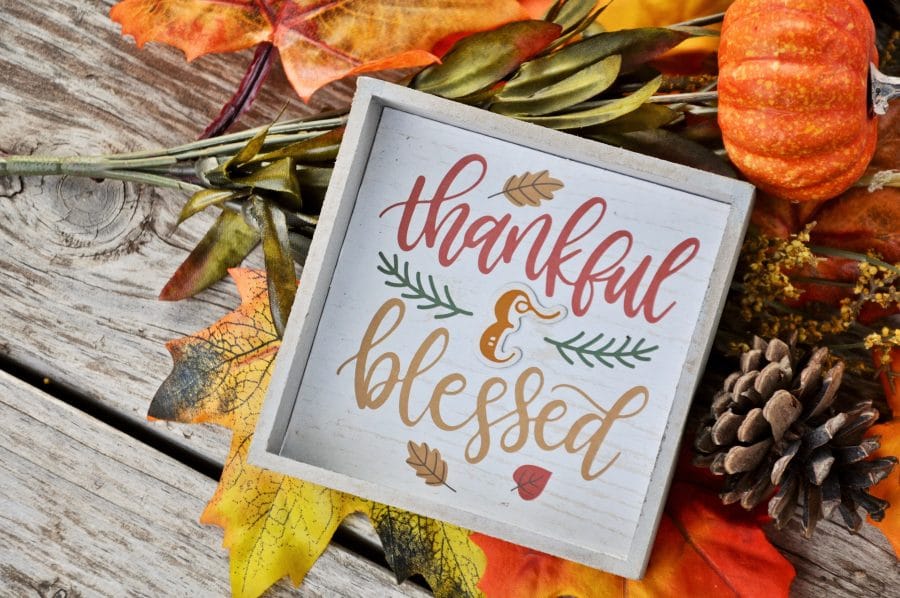 Be Gracious
It's easy to stay in a good mood when you're giving hugs and receiving compliments. But things get a lot more difficult when you're criticized or confronted. It's at these moments when you need to shine through with your positivity. Accepting criticism isn't easy, but being able to see your own faults without lashing out can help you grow as a person and be seen in a better light by others.
Let Us Show Our Gratitude to You
Showing your gratitude helps you and everyone around you. But this year, let Christopher Todd Communities express our appreciation for you! In addition to being one of the premier luxury home communities, we have a secret apple pie recipe to share with residents and partners. Download the recipe today to share at your Thanksgiving feast, or contact our team to learn more about life at Christopher Todd Communities.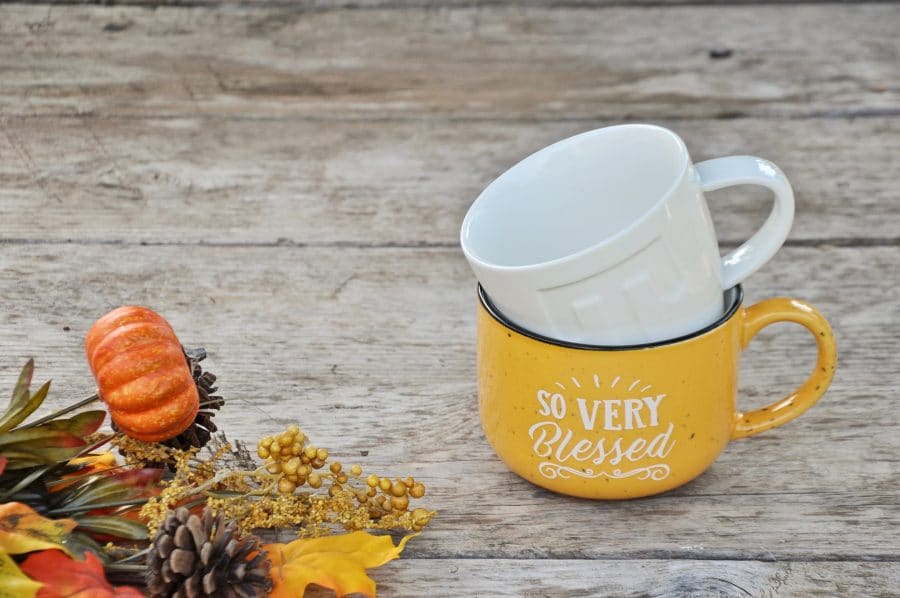 Lattice Topped Salted Caramel Apple and Pear Pie
Pie Dough
Yield: 2, 9-Inch Pie Crusts with extra for décor
Ingredients List:
All-Purpose Flour (3 Cups plus 2 Tablespoons)
Granulated Sugar (5 Tablespoons)
Fine Sea Salt (1 ¼ Teaspoons
Unsalted Butter (10 Ounces cut into ½ inch cubes)
Ice Water (1/3 – ½ Cup)
Instructions:
Mix the dough: Place flour, sugar and sea salt in the bowl of a food processor or large mixing bowl. By pulsing or using a pastry blender, cut the butter into the flour until the butter is the size of small peas.
Work the dough: Sprinkle ice water, 1 Tablespoon at a time, over the flour mixture. Pulse or stir the mixture until large clumps form. When enough water has been added to allow the dough to hold together, transfer to a lightly floured work surface. Gather the dough together to form a ball. Flatten the dough into 2 disks about 6 inches wide, cover in plastic wrap and refrigerate for 30 minutes before using.
Prepare the pie dough: Remove one dough disk from refrigerator. Roll it out on a floured surface until 13" round and 1/8" thick. Transfer to pie plate and use kitchen scissors to trim the dough so it overhands the edge of the pan by 1". Chill until ready to use.
Prepare the lattice strips: Remove the second dough disk from refrigerator. Firmly shape the dough into a small rectangle and roll it into a large 1/8" thick rectangle. Once rolled out, trim the rectangle to a 14" X 12" rectangle. Use a pastry wheel or knife to cut the dough into fourteen 1" wide strips. Place strips into refrigerator until ready to use.
Salted Caramel
Ingredients List:
Heavy Whipping Cream (1 Cup)
Water (1/4 Cup)
Granulated Sugar (1 Cup)
Unsalted Butter (2 Tablespoons cut into ½ inch cubes)
Fine Sea Salt (1 Teaspoon)
Instructions:
Prepare the cream: In a small saucepan, heat the cream just until it begins to boil. Remove from the heat and set aside.
Make the caramel: Add sugar and water to a medium saucepan. Wet your hand and remove any sugar granules above the water line. Place the pan over medium-low heat and stir with a wooden spoon or spatula until the sugar is dissolved and the liquid is clear. Increase the heat to high and boil rapidly, swirling the pan occasionally (do not stir) so the sugar cooks evenly. Cook until the caramel turns a deep golden brown. Test the color by dipping a clean spoon into the caramel and dripping a bit onto a white plate.

Immediately turn off the heat and add the warmed cream, butter, and salt. The mixture will rise dramatically in the pan. Stir with a wooden spoon or spatula to blend. Cool the caramel to room temperature and add more sea salt, to taste.
Apple & Pear Pie Filling
Ingredients:
Honeycrisp Apples (2lbs)
Bosc Pears (2lbs)
Salted Caramel (1 ½ Cooled Cups)
Sugar (3/4 Cup)
Cornstarch (2 Tablespoons)
Kosher Salt (3/4 Teaspoon)
Instructions:
Prepare Fruit: Wash and dry the apples and pears. Peel and cut into ½ inch slices. Place apples and pears into a large bowl with sugar. Refrigerate for at least 1 – 2 hours to drain juice from fruit. Drain excess juice from fruit.
Prepare Filling: Combine fruit, cooled salted caramel, cornstarch, and kosher salt. Mix well until all fruit is evenly coated.
Assemble Your Pie
Instructions:
Preheat oven to 375 degrees.
Pour pie filling into the chilled, unbaked pie crust. Make sure to mound the fruit in the center of the pie.
Assemble lattice topping using the chilled lattice pie strips.
Use a pair of kitchen scissors to trim the overhanging lattice strips until even with the bottom pie crust. Fold the overhang under and crimp both crusts together to form a decorative border.
Let the pie chill for at least 30 minutes. (It is recommended to brush a light egg wash over the entire pie, including the edges to prevent burning when placed in the oven.)
Bake: Place pie in oven on a baking sheet for 20 minutes. Reduce the heat to 350 degrees and bake for an additional 25 minutes. When the filling is bubbling and the crust is a rich golden-brown, remove pie from oven and let cool for at least an hour.
Serve: Drizzle the remaining cooled caramel sauce over each slice of pie as you serve it!