Why You Need To Keep Those New Year's Resolutions On Exercise
Why You Need To Keep Those New Year's Resolutions on Exercise
Ok, January has come and gone…perhaps along with that New Year's resolution to focus more on exercise. What we have to tell you might just get you back in the gym.
Residents living in the various Christopher Todd Communities are lucky, for many reasons. Nearly all of our communities have very well-equipped, and quite frankly beautiful, Fitness Centers that rival the best of them, along with resort-inspired community amenities. No monthly membership fee, just walk out of your home, down the sidewalk, and swipe your key fob at the Fitness Center and begin your workout, burning calories, enhancing endurance, and building strength while reframing the mental attitude with those flowing endorphins. So, what's stopping you? Read on for some big-time motivation.
Not Exercising Is Worse Than Smoking
We've all heard exercise helps you live longer. But a recent study by the renowned Cleveland Clinic goes one step further, finding that a sedentary lifestyle is worse for your health than smoking, diabetes, and heart disease.
Dr. Wael Jaber, a cardiologist at the Cleveland Clinic and senior author of the study, called the results "extremely surprising."
"Being unfit on a treadmill or in an exercise stress test has a worse prognosis, as far as death, than being hypertensive, being diabetic, or being a current smoker," Jaber told CNN. "We've never seen something as pronounced as this and as objective as this."
"If you compare the risk of sitting versus the highest performing on the exercise test, the risk is about three times higher than smoking," Jaber explained.
Researchers retrospectively studied 122,007 patients who underwent exercise treadmill testing at Cleveland Clinic between January 1, 1991 and December 31, 2014 to measure all-cause mortality relating to the benefits of exercise and fitness.
Brain Protection
Many of us have personal experience with a loved one whose brain function has begun to decline with age…or maybe it's happening to us! Remembering where the car is parked at the grocery store or forgetting why we walked into a room are common. I remember one time my mom lost her eyeglasses, but she found them the next day in the freezer. She had taken them off to read a frozen food label. Did you know that exercise can help stave that off? Sign me up!
A University of Georgia study in 2022 shows that exercise may help protect cognitive abilities as one ages. "This paper is exciting because it gives us some evidence that when people whose brain networks aren't functioning optimally engage in physical activity, we see improvement in their executive function and their independence," said Marissa Gogniat, lead author of the study. "We're not saying you need to radically change your life." Exercise equals enhanced brain power!
"Maybe just take the stairs on the way to work. Stand up and walk around a little bit more. That's where you get the most bang for your buck, not crazy, high-intensity exercise."
My Home Is Where I Can Easily Workout
Our Christopher Todd residents have a variety of exercise opportunities within every community. Of course, the Fitness Center is a primo option, but there is also the resort-style pool where you can do your own water aerobics or swim laps. The Event Lawn and Serenity Park are beautiful places to do yoga, mat pilates, or any kind of self-led calisthenics. The sidewalks that wind through the community are perfect to get your steps in. All of these outdoor venues allow you to absorb Vitamin D which helps with bone health. Now, go work up a sweat and live a robust life.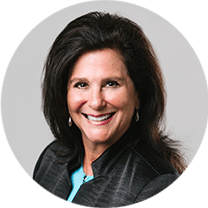 Written By:
Martha Moyer-Wagoner, Director of Public Relations