The Difference Is In The Details
Construction and the Building Process
When a company, like Christopher Todd Communities, embraces a national expansion there are many variables that we need to consider. Of course, selecting the right piece of land is critical, as are designing the perfect floorplan and complementing lifestyle amenities which are the sizzle that residents look forward to enjoying. But have you thought about the actual construction of the homes? I'm a construction guy, so I eat, live, and sleep construction details. During a recent visit to Orlando, we visited quite a few Build-To-Rent communities and it was apparent that building practices and product quality are a high priority in the build process.
Our goal always focuses on the safety and comfort of our residents. We thoughtfully research and implement every single detail that goes into each home, from the type of easy-maintenance flooring that can withstand pets to what type of smart home technology will best serve the needs of those who enjoy our homes.
We want our communities to feel like home whether you're in Arizona, Florida, North Carolina, or Texas. The construction quality needs to be top-notch because that's what our residents expect. In fact, our construction mantra is "Repeatable Execution" which simply means every community will deliver a similar experience with some regional nuances. Residents can count on the home being well crafted with luxury appointments that are designed to make their life easier.
For example, in Florida, our new communities will look similar to other Christopher Todd Communities in other states, but the homes may utilize materials and products that may be required in a certain area. Materials like CMU (Concrete Masonry Units), concrete block construction, and impact-resistant glass – all of which are commonly used in Florida. These construction materials and requirements will vary to account for Florida's humid climate and tropical storms. The homes may have raised foundations to prevent flooding during heavy rains and hurricanes.
And, our attention to construction detail also includes the on-site amenities such as the resort-inspired pool and ramadas where residents can engage with one another. How does that evolve? What kind of materials do we want on the pool deck, outdoor fireplace, lounge cushions, and oversized umbrellas? Or at the Event Lawn where community events can be staged. How is that lawn watered and drained? Not sexy stuff, but important. Or in the Fitness Center, what are the latest trends in fitness equipment and on-demand services, what kind of flooring is best for this type of usage? And, at the bark park where the comfort of our four-legged residents is important, what kind of grass is best? What are the most innovative watering and paw-washing station materials?
Yes, I'm a construction guy so I get energized thinking about all of these details. Hopefully, you'll have a new perspective when you drive into any of our communities and think about the thousands of details that went into Creating A New Way To Live.®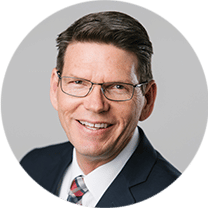 Written By:
Grant Coon, Director of Construction