Christopher Todd Communities At Stadium
5 Reviews
9999 W Missouri Ave
Glendale, AZ
A Home With More
With an optimal location just outside metro Phoenix, Christopher Todd Communities At Stadium brings you the best one and two-bedroom luxury rental homes in Glendale. We offer convenience and luxury all in one with smart home technology, unmatched community amenities, and maintenance-free living. Enjoy life in a gated community with your own private backyard, keyless door entry and doorbell camera, an on-site resort-style pool, and more.
Everything You Need For Home
From the community's gated entry to the interior of your luxury smart home, this is A New Way To Live® that gives you unmatched privacy, fun, and peace of mind. Our one and two-bedroom homes in Glendale feature easy access to luxurious community amenities like a resort-style heated pool and spa, well-equipped Fitness Center and Yoga Studio, Event Lawn, and more.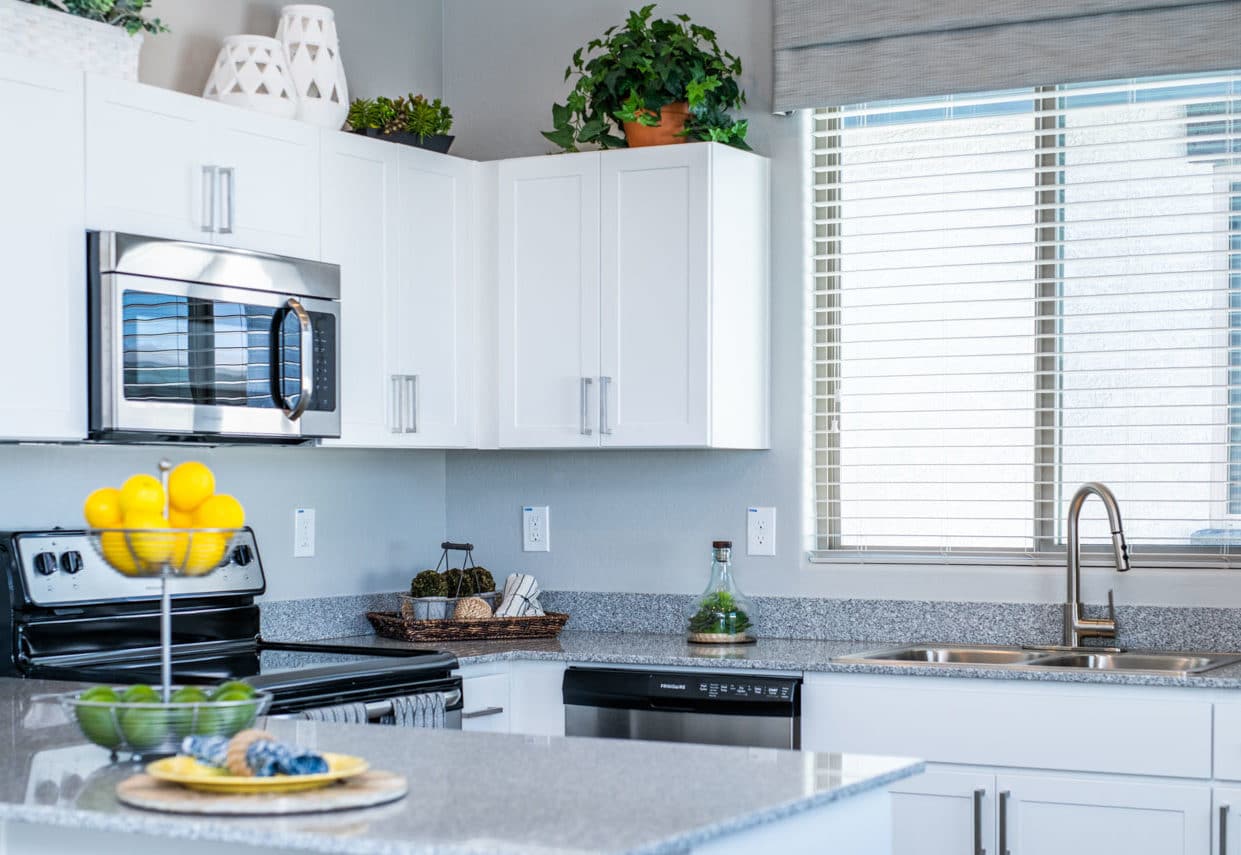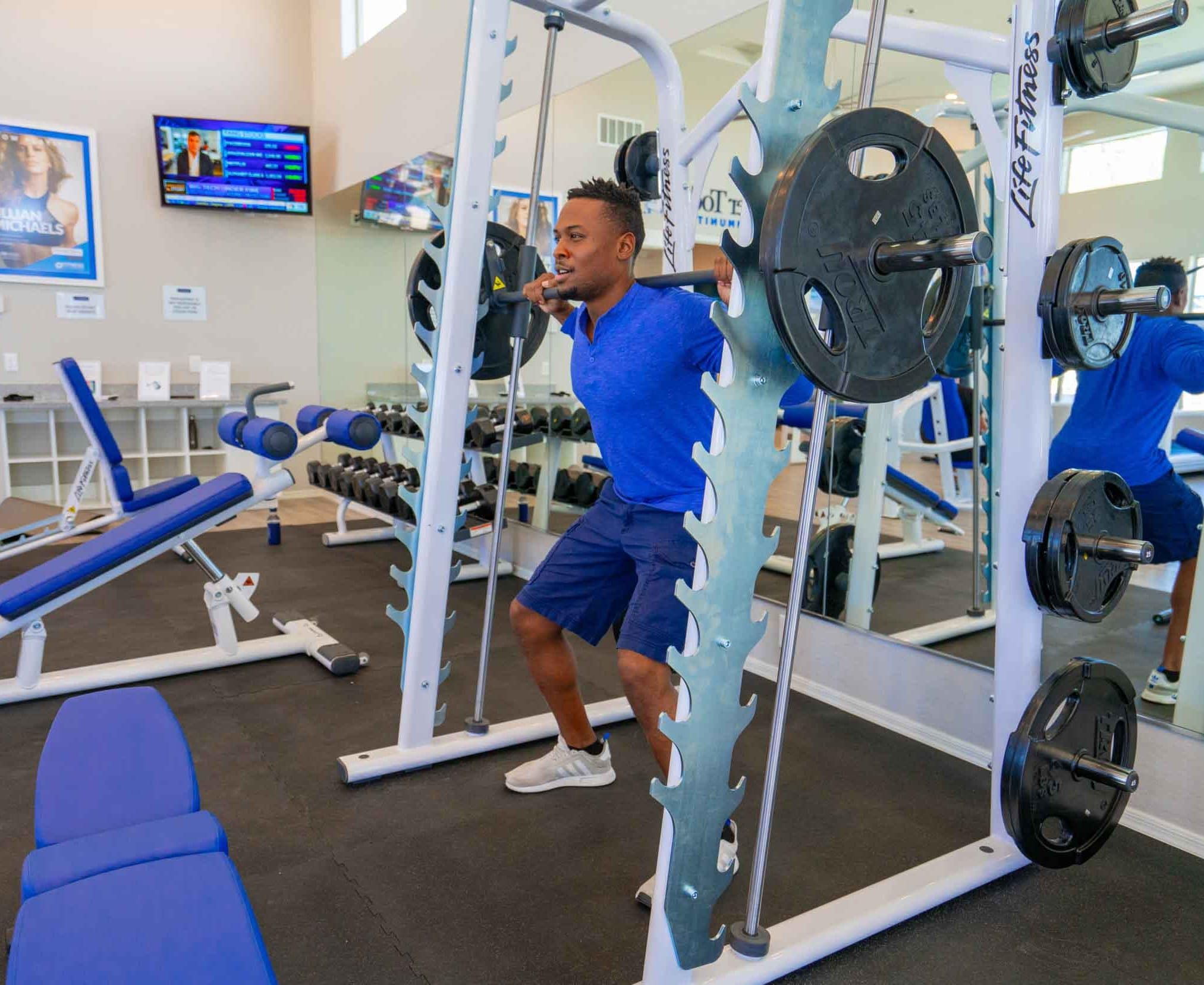 At home, enjoy a modern lifestyle with high-speed Internet, a front doorbell camera, smart thermostat, and keyless entry—all controllable through a smart home panel or an app on your phone, giving you the ability to manage your home security and features from anywhere.
Your New Life
Here, living in Glendale is elevated. Our community offers homes and amenities made for wellness, relaxation, and socialization. Start your day poolside on our covered patio, enjoy a workout in our Fitness Center and Yoga Studio, and return home for a barbecue in your own private, fenced backyard. And don't worry—we've got the yard work covered.
Your New Home
At Christopher Todd Communities At Stadium, our homes come in spacious one and two-bedroom floor plans—each including high-speed Internet, full-size washer and dryer, stainless steel appliances, a gourmet kitchen, a pet door to your private backyard, optional detached garages, and more. This is your life reimagined for modern, maintenance-free living.
We moved in back in mid March amidst the pandemic and also dealing with a mold issue with our old apartment. The fine folks at ctc got us in quickly and were nothing but helpful. I personally have had nothing but exceptional experiences with all the staff that I have encountered. I absolutely love my apartment. The layout is fantastic and its hard to beat a brand new apartment that no one lived in before. If you are on the fence about making a move I highly recommend ctc as your new home.
Zachary Fisher
Christopher Todd Communities At Stadium
I feel like everyone should live in something like this if they are able to instead of an apartment. I am very satisfied with my experience and feel the value here is great. Staff very helpful through whole process
Aron H
Christopher Todd Communities At Stadium
I moved into this Community in January and I don't know if I'll ever leave!! I have been a homeowner my entire life and didn't want the responsibility any longer (or the cost). This couldn't be any closer to having your own home. I have had small issues here and there and they have been fixed within 24 hours if not sooner!!!! I have absolutely nothing negative to say about the community or the staff. Great job to ALL OF YOU!!!
Trish Wilson
Christopher Todd Communities At Stadium
I moved in here a few weeks ago with a roommate and we LOVE it. It's absolutely perfect. The leasing office is top notch. Very professional and friendly. Very pet friendly community and big on community get togetherness. Highly recommend this place. The homes are amazing as well. Accommodations are awesome, all the small touches make a difference.
Shaaron Stowers
Christopher Todd Communities At Stadium
I've been a resident here for a month and so far so it's awesome. My place is well structured and perfect for my needs. The smart technology makes life a million times easier for me. My neighbors are awesome. All the amenities are up to date and awesome. The neighborhood is always clean and the leasing staff is easy to get in touch with. They are also excellent at communicating with you! I had a small plumbing emergency, as the neighborhood is still currently under development, and it was all fixed in about 2 hours. They responded 30 minutes after my initial report! 10/10 for me !
Kae Clark
Christopher Todd Communities At Stadium